Enterprise DC
Experience the best colocation in the industry!
If you have the highest requirements for security and availability, we recommend colocation in our affiliated Enterprise Data Centers.

We have connected Equinix, Digiplex, and Interxion to our network. In addition to high security ratings, these data centers have state-of-the-art, redundant cooling and power supply systems.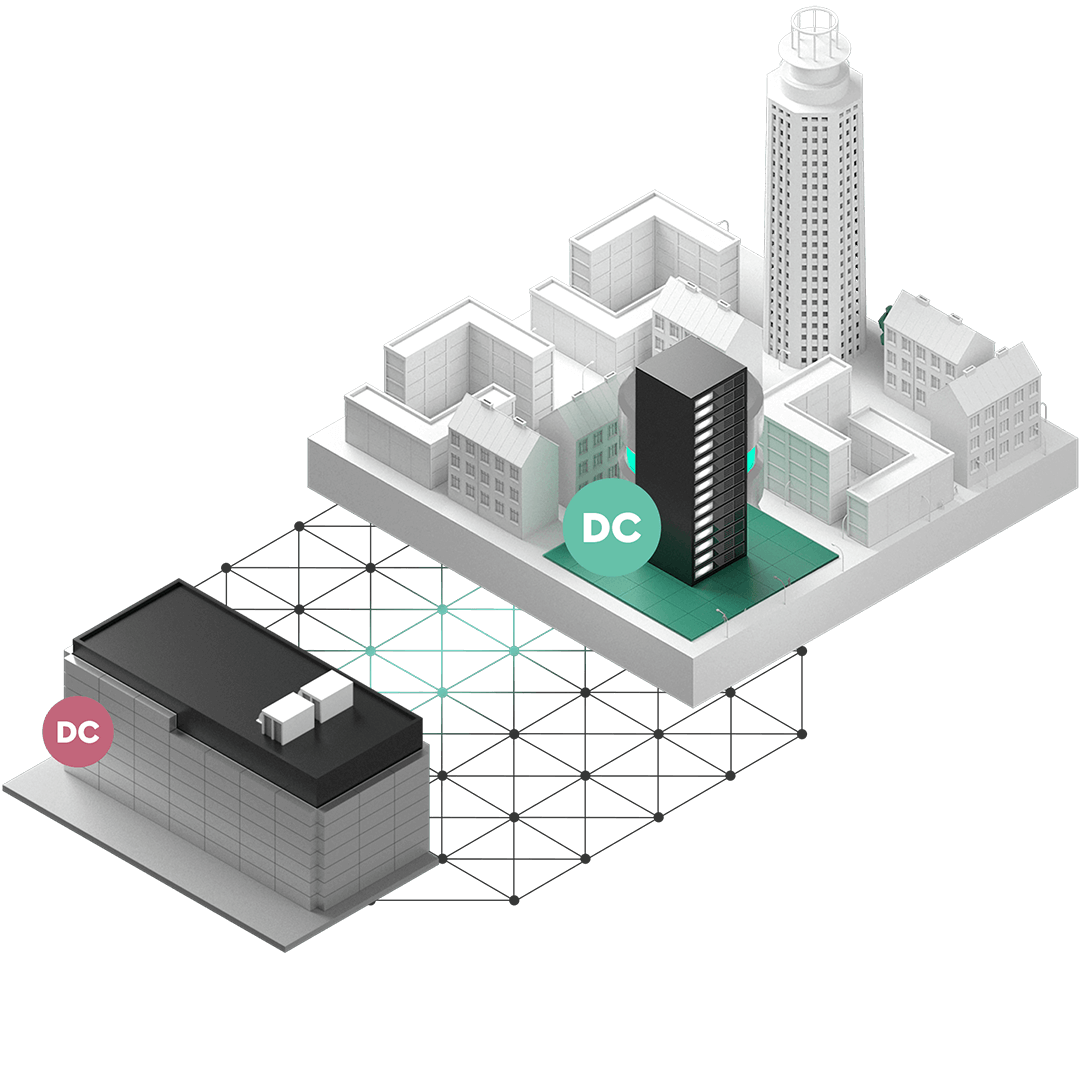 Equinix
Join 200 other companies in a constantly growing environment
Equinix is ​​an industry giant that has data centers across five continents where it hosts servers for over 4,000 companies.

Their Global Solution Architects (GSAs) will help you design and optimize your clients' colocation environment. For customers with the highest security and accessibility requirements.
Läs mer
Digiplex
280,000 ft² of climate smart and secure colocation.
Multiple award-winning data center with the latest colocation technology. Customize solutions with electromagnetic shielding, fire protection, and redundant power supply for an environment where customers can feel completely safe.

Climate-smart solutions make this a popular choice for colocation.
Läs mer
Interxion
The gateway to completely new markets.
An award-winning data center with 24/7 support, an individual customer portal, climate-smart solutions, and direct connections to leading private and public clouds. Dedicated support, fast cross connects, and proximity to Internet Exchanges and Content Delivery Networks are a few additional reasons to choose colocation here.Interxion has state-of-the-art data centers throughout Europe.
Läs mer
Which solution do you need? Contact our Colocation experts!
Add-on services:
ISPaaS
Build your own packages based on our product range. Solutions of all sizes that lay the foundation for your IT needs. Connect to data centers, find security solutions, or connect addresses to the Internet with our fiber services.
Virtual Fiber
Connect to company resources from anywhere with our Virtual Fiber service.
VLAN
Connect your headquarters with other offices or create connections to data centers and virtualization in a hybrid environment. Our data communication services facilitate customers to broaden their network and find new methods.