Hybrid vDC
Integrate existing and virtual infrastructure in a hybrid environment.
Hybrid vDC is recommended for companies that want to keep their existing infrastructure and simultaneously begin migration toward a virtualized environment. Now you can start the change while maintaining control. Do everything at your own pace and avoid an uncomfortable transition. Combine the best of both worlds and find the right solution.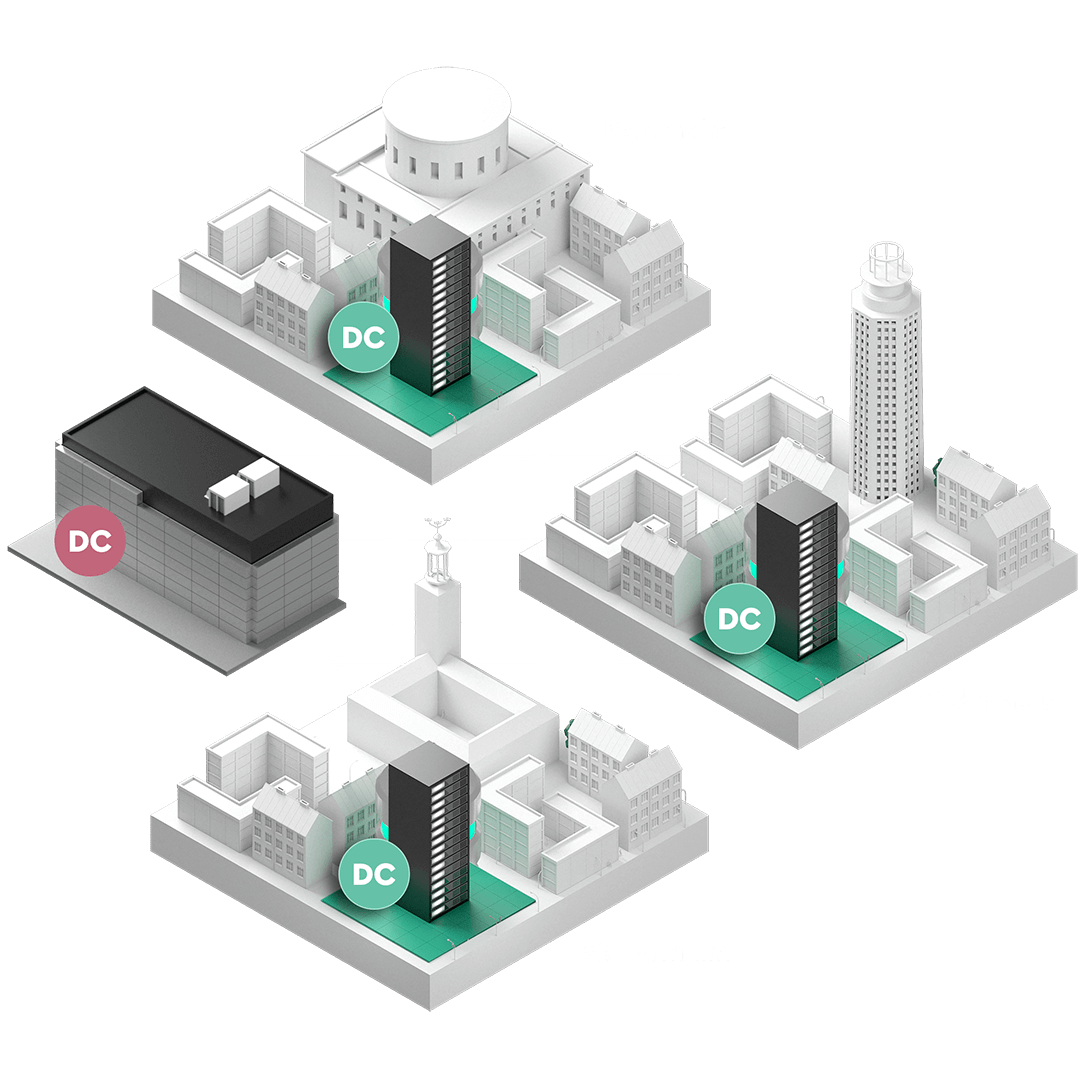 What is Hybrid vDC?
Combine existing and new infrastructure. Gain scalability and availability.
Not everyone feels comfortable taking on the responsibility for operation of infrastructure. The increasing threat of service interruptions due to connectivity issues, updates, or infrastructural changes can be daunting. With shared responsibility and a greater knowledge base, we have a better chance to succeed.

Together, we review your transition process to determine your hybrid strategy — combining existing technology with new technology. We know infrastructure and control redundancy on your behalf. Allow us to create an extra layer of security.
Hybrid vDC – Layer & Mesh
Interoperability
Use your preferred network equipment, load balancer or firewall, and traffic management solutions. Layer & Mesh is not tied to any specific vendor or hardware.
Security
Control access to hardware and applications and protect your connections with a VPN or MACSEC encryption.
Isolation
Isolation of traffic flow provides security. The flow between Layer & Mesh's resources always remains within our Meshed Metro Network, whether it takes place in one or many regions. Additionally, and regardless of source or destination, traffic between Layer & Mesh's network and other virtual networks is never sent via Internet.
Add-on services:
VLAN
Connect your headquarters with other offices or create connections to data centers and virtualization in a hybrid environment. Our data communication services facilitate customers to broaden their network and find new methods.
QinQ
Complete control of QinQ tunneling with simple configuration. Customize traffic flows within your IT environment using Layer & Mesh's QinQ service.
Virtual Fiber
A LAN can now extend between Luleå and Malmö, via Stockholm, without complicated configuration. Connect to the company's internal network wherever you are with our Virtual Fiber service.