Unique IP range
Develop, create, and take control.
We help you with the development process. Choose the level of ambition yourself: unique AS-number, RIPE membership, or why not start by renting a C-network? Would you like to buy Layer 2 services from us and route Layer 3 on top of it? Great! You have the freedom of choice with our infrastructure.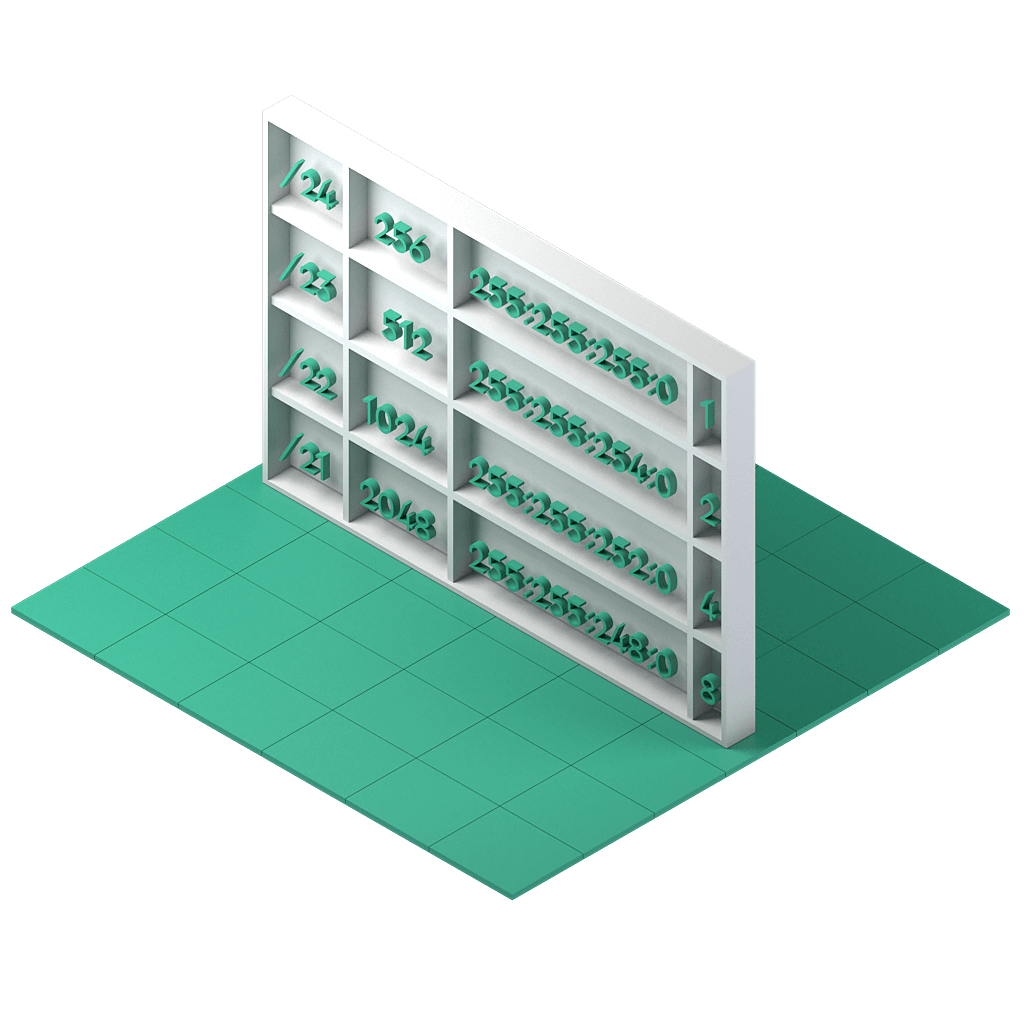 Public IPv4-addresses
How do you set up your own network?
With your own series of public IPv4 addresses, such as one /24 containing 256, you can take control and plan your own and customers' networks. With your own network you are not dependant on an ISP the way you are today.

Simplify operations, planning and configuration, and take control of work and development. You can decide for yourself what, when and how on a whole new level. Benefit from our experience by attending our half or full day seminars as a start.
Add on services:
VLAN
Connectivity between geographically separate offices or important nodes, such as data centers or virtualization clusters, is a prerequisite for an effective digital infrastructure. Take control with our VLAN services.
QinQ
Extend a segmented LAN across geographical boundaries. Internal VLAN is transported in an external VLAN between all included points. Simply configured and customized traffic flows in customers' IT environment with Layer & Mesh's QinQ service.
ISPaaS
Operator services as needed. Give customers what they need when they need it — don't be held back by long term contracts. All of our services that are linked to a point have a one day contract length. This is scalability for real.