MDR
Our security team helps you analyze your IT environment, prevent attacks, and create security.
Highly qualified intrusion detection with active countermeasures for all network devices, regardless of location — for example, at home, on the road or in the office. A cost-effective, scalable, and managed service where security personnel protect you according to set security requirements.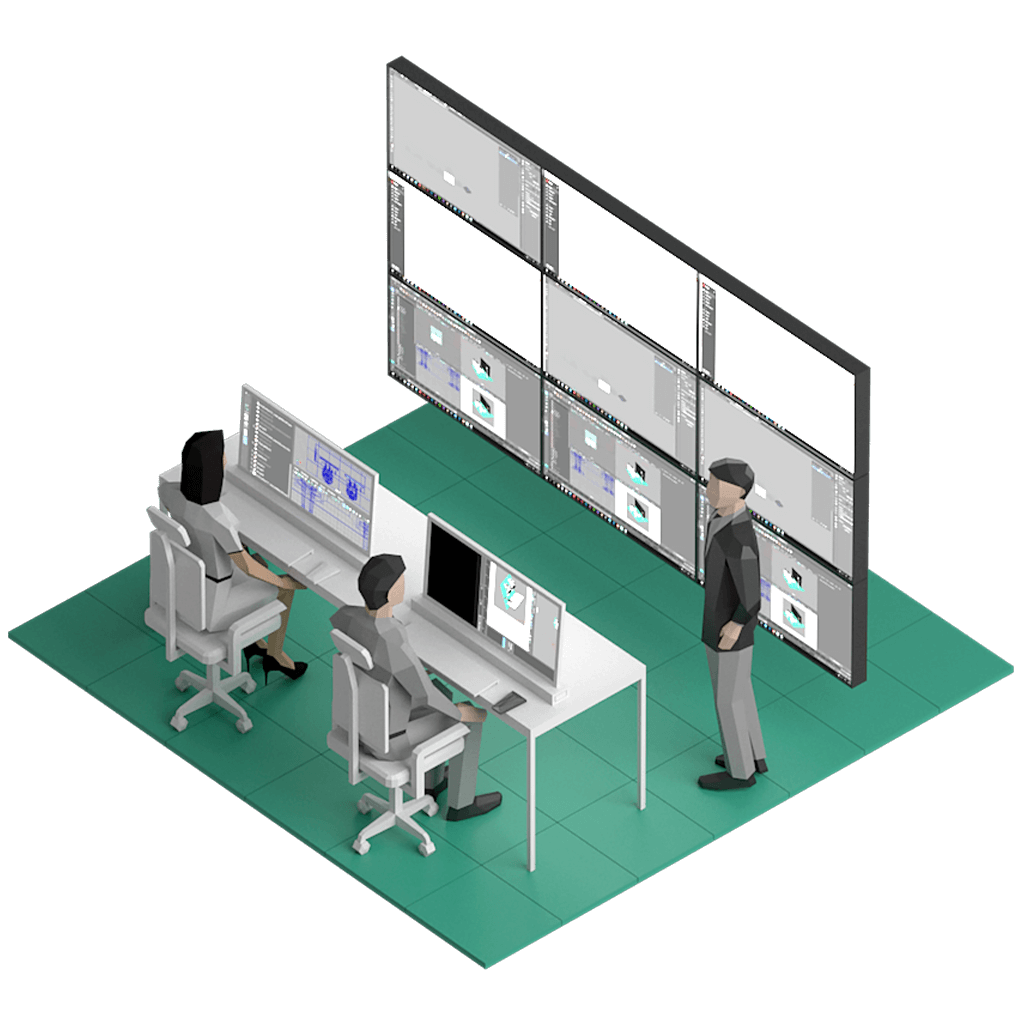 What is Managed Detection and Response?
Take action before damage occurs.
Managed Detection and Response (MDR) can be summarized as digital security that is a combination of man and technology. Experienced staff, well-designed incident routines, and carefully selected systems and software to handle and combat cyber attacks. Monitoring from the layer after physical cable to application level and wireless networks.

Security related logs, digital traffic, and parts of executed scripts and commands are collected, correlated and then analyzed by specialists. On suspicion or detection of intrusion a pre-defined incident response plan is activated to effectively eliminate or minimize the damage in an optimal way. The service is supplementary to the current IT department or IT provider.
Which solution best fits the customer? Talk to our security experts!
Why Managed Detection and Response?
Safety
MDR protects your digital assets from hibernation paths or becoming encrypted and inaccessible. Digital security from the layer after physical cable to the application layer — like a camera system and security guard for physical assets. You get total control of traffic and monitoring.
Security
Like a subscription service that provides years of expertise in cybersecurity, scaled dynamically and on demand. We guarantee the entire chain of security and offer transparency regarding personnel, hardware, and software.
Quality
Traditional protection is not enough when today's attackers use methods that require personnel to be discovered. According to Garder, it takes an average of 100 days for an intrusion to be detected. With MDR, the intrusion is detected in just a few days. Well designed and optimised to fit other service offerings and solutions.
Add on services:
VLAN
Connect your headquarters with other offices or create connections to data centers and virtualization in a hybrid environment. Our data communication services facilitate customers to broaden their network and find new methods. Take control with our VLAN services.
Enterprise DC
When nothing but the very best will do. For companies with the highest standards of security and accessibility, Layer & Mesh recommends colocation in the industry's most advanced data center.
FWaaS
Protect your resources with our virtualized firewall. Security internally and externally with minimal complexity. Fast setup, easy management, and flexible firewall rules.