Interconnect
A new level of presence!
We have connected most of the Data Centers in Stockholm with redundant 100 Gbit/s connections. Naturally, these data centers have direct access to our meshed metro network. Our network now includes all different categories of Data Centers, such as Edge DC's, Standard DC's, and Enterprise DC's. This optimizes choice, security, and accessibility, and creates a physical proximity to users. Today there are nearly 50 data centers interconnected in Stockholm alone.

Our preferred partners receive free layer 2 access to all these data centers. This fantastic infrastructure package includes services worth around 1 million SEK per year. Please contact us if you would like to learn how to qualify as a preferred partner.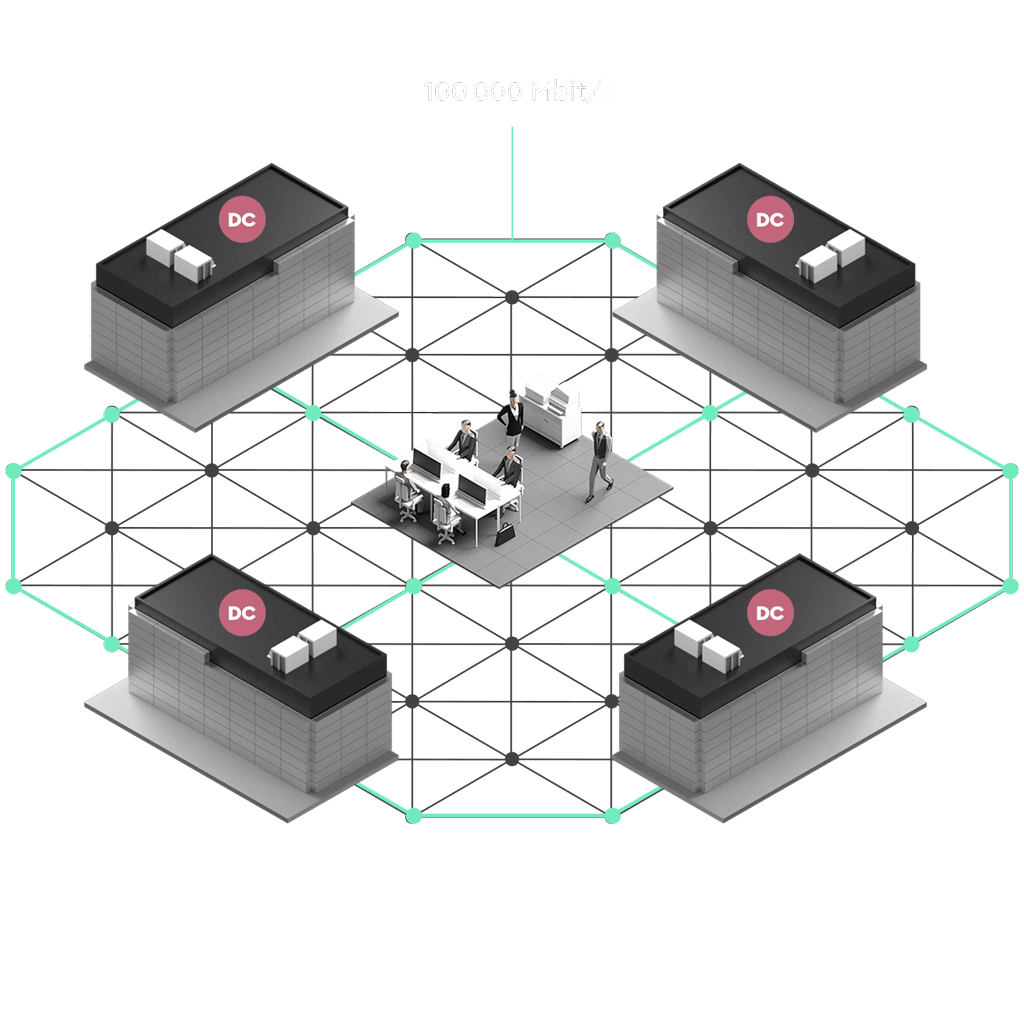 What does Interconnect mean?
Lowest latency for everyone!
Interconnects are high-speed connections between Data Centers. These have always been extremely expensive and few and far between. We have realized that everyone will have a need for them, as they enable low latency and high availability.

For this reason, we are subsidizing interconnects to gain momentum with the network and development. With low latency one can take the first step toward shared resources in the cloud — that is the future.


INTERCONNECT

The beginning of something new.
As a Preferred Partner, we provide you high-capacity links to our data centers. A unique offer for a flying start!
Läs mer
Add-on services:
Enterprise DC
When nothing but the very best will do. For companies with the highest standards of security and accessibility, Layer & Mesh recommends colocation in the industry's most high-tech data center.
Virtual Data Center
Combine a physical server environment with its own virtual Data Center and create a dynamic, scalable hybrid environment.
VLAN
Connectivity between geographically separate offices and important hubs, such as data centers or virtualization clusters, is a prerequisite for an effective digital infrastructure. Take control with our VLAN services.