FWaaS
Better security and accessibility!
A physical firewall effectively protects you from intrusion, but it also creates a new form of vulnerability. Traditional firewalls are often located at the geographical point where the office network is located. It is almost always a physical device and if it breaks or you miss maintenance, you risk unnecessary downtime.

In the industry, we call this a Single Point Of Failure (SPOF). You can avoid this by operating within our virtualization cluster. A virtualized open-source based firewall is installed on multiple servers and in multiple locations. Together, these resources, the network, and the firewall application constitute a virtualized firewall service with full redundancy.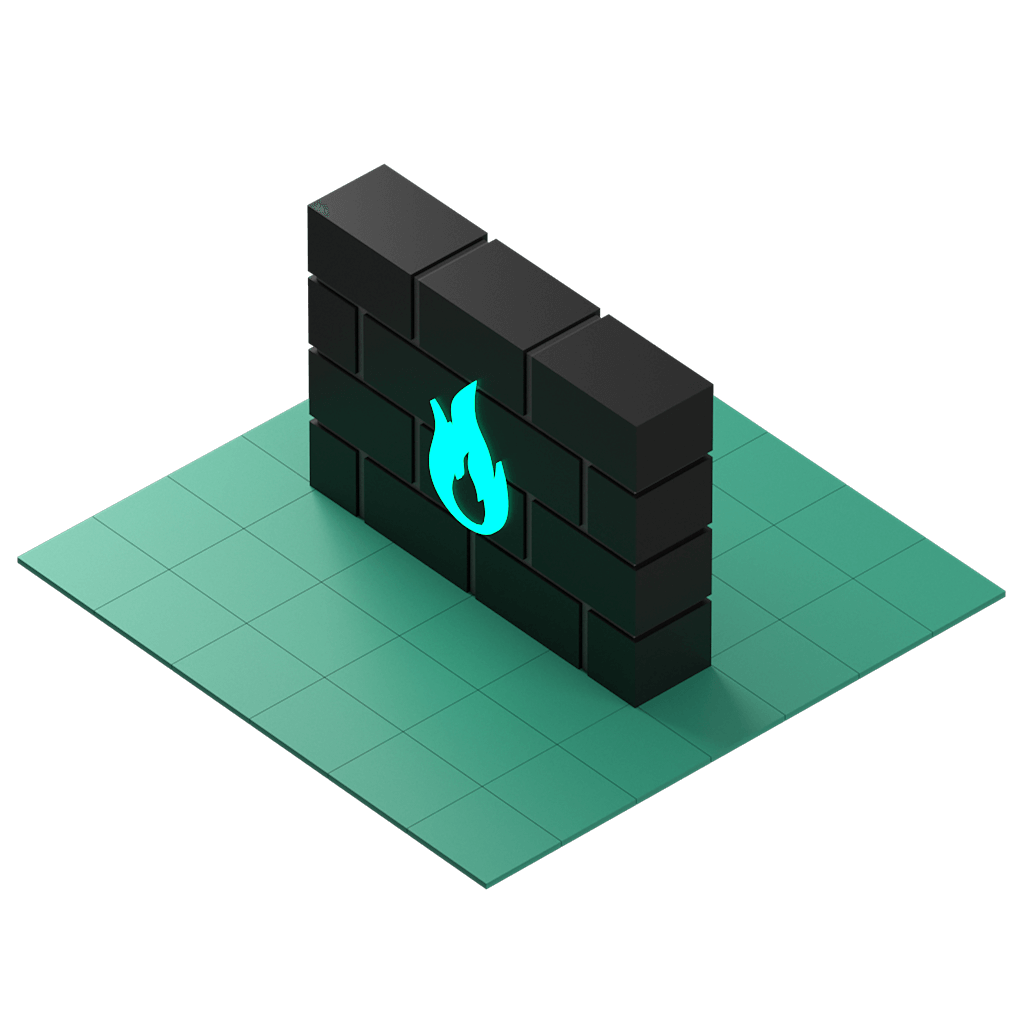 What is FWaaS?
A virtualized firewall to replace physical firewalls.
Firewall as a Service (FWaaS) is a virtualized firewall service. An Open-source based firewall software is installed on a clustered virtual machine — since it is clustered and installed on multiple servers in at least three geographically separate Data Centers, it has extremely high availability.

Together with our layer 2 service VLAN, FWaaS enables a whole new level of security, capacity, and availability. With a virtualized firewall, there is no need for time-consuming trips to a point where the physical firewall used to be. Now you can easily manage rules and policies remotely.
Basic configurations:
FWaaS-00
Recommended for the small office with users who do not need advanced services.

– 1 vCPU
– 1 GB RAM
– 5 GB HDD
FWaaS-01
Recommended for companies that place higher requirements on performance and the use of CPU intensive services, such as VPN. Also suitable for customers connecting multiple VLANs to the same firewall.

– 2 vCPUs
– 2 GB RAM
– 5 GB HDD
FWaaS-02
Recommended for larger companies that require advanced rules and performance-intensive operations. This basic configuration is also suitable for customers who connect multiple VLANs to the same firewall.

– 4 vCPUs
– 4 GB RAM
– 5 GB HDD
Would you like to know more? Talk to our firewall experts!
Benefits of Firewall as a Service
Available
The solution is hosted on our redundant virtualization clusters. If a node in the cluster goes down, the firewall is migrated to another node with minimal failover.
Adaptable
With a generous standard and a wide range of additional services, FWaaS service is suitable for all types of business.
Affordable
With a low and fixed monthly cost, it is easy to budget.
Add on services:
VLAN
Connect your headquarters with other offices or create connections to data centers and virtualization in a hybrid environment. Our data communication services facilitate customers to broaden their network and find new methods.
QinQ
Complete control of QinQ tunneling with simple configuration. Customize traffic flows within your IT environment using Layer & Mesh's QinQ service.
Virtual Data Center
Virtualized infrastructure for companies of all sizes. Now you can manage servers without purchase, installation and maintenance of physical hardware. With our triple redundant virtualisation clusters, you can build your solution exactly as you want it and scale as necessary.