Disaster Center
What happens if an accident puts your office out of operation? A downtime is likely to have disastrous consequences.
The Disaster Center has a fully furnished office, conference room, and kitchen — perfectly configured for a small management team and designed with a focus on communication and access to data. In the event of an accident, we can act immediately to make your network and IP addresses available in the Disaster Center. Move in and seamlessly gain access to all communication and data per usual.

Here you will be safer than usual as all electrical outlets are protected by uninterruptible power supply (UPS) and backup power. There are also a large number of available TP outlets with 1000/1000 Mbit/s capacity. In other words, you can continue operate as usual. The Disaster Center is located in Kungsholmen, Stockholm — in the vicinity of the Stadshagen subway station.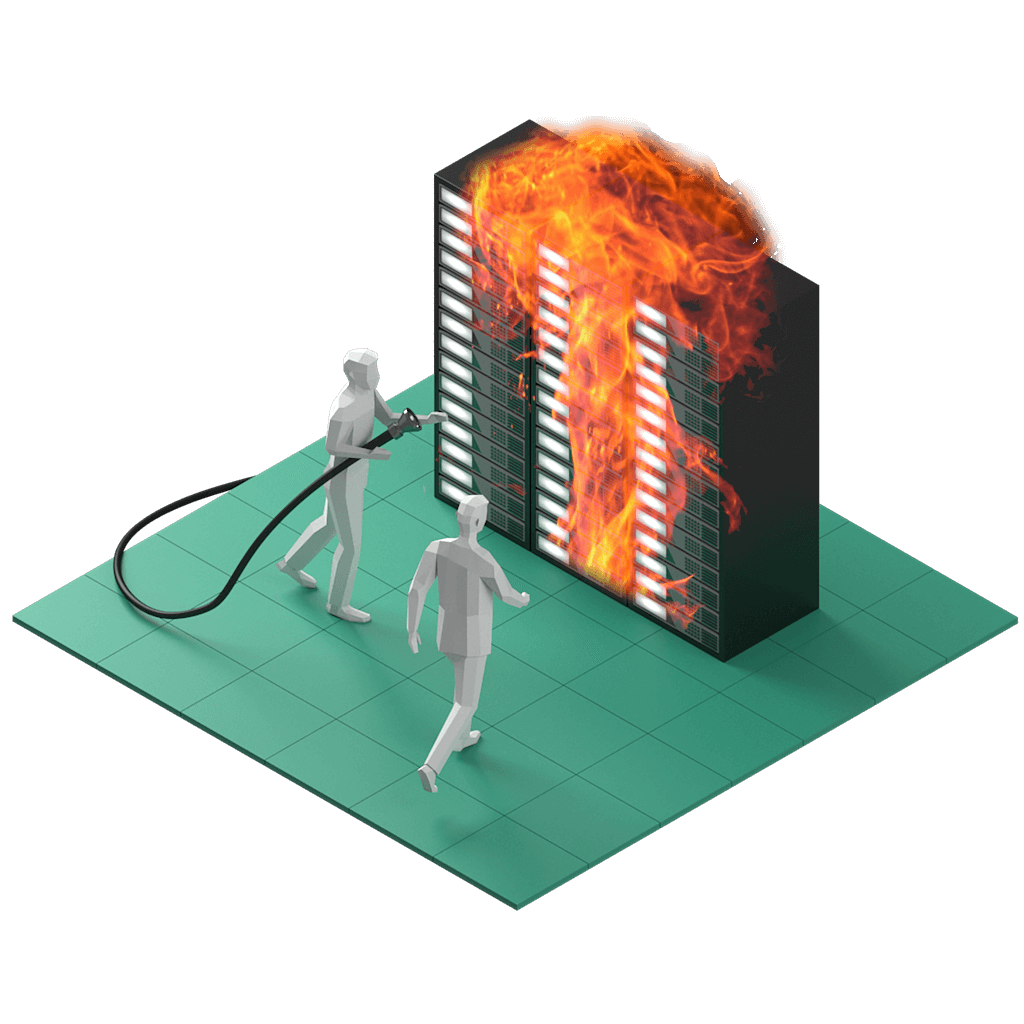 Disaster Drill!
We help you with training and planning for a successful maneuver.
Ensure you've created a complete redundancy for all of you important services and features. We help you to map out and document everything that is necessary for continued operation and availability.
Add-on services:
ISPaaS
Build your own packages based on our product range. Solutions of all sizes that lay the foundation for your IT needs. Connect to data centers, find security solutions, or connect addresses to the Internet with our fiber services.
Virtual Data Center
Virtualized infrastructure for companies of all sizes. Purchasing, installing and maintaining physical hardware should no longer be concerns for those who want to manage servers. With our triple redundant virtualization clusters, you can build a custom solution and scale up and down as needed.
Colocation
If a purely virtualized environment does not fit the requirements, there are several options. Combine cloud with colocation solutions and build a hybrid environment or look for an Enterprise or Edge DC solution to meet stringent requirements regarding security or self-managed hardware.