Virtual Fiber
Access resources from all over the world!
Software-defined solutions where entire networks are built virtually on top of any available transport — this is a technology that will take the world by storm. Do you need to access central resources from a position that is normally not accessible? We have a new solution for this.

We call our service Virtual Fiber, or SD-WAN (Software-Defined Wide-Area Network). Points based on Virtual Fiber have full support for all our services, including VLAN with QinQ and full MTU and all varieties of Internet access. The points can use dual transport routes for redundancy — for example, fiber from a metro network combined with 4G or DSL. With Virtual Fiber, no fixed or public IP address is required, there is no configuration necessary, and the points are ready to use on delivery.

Virtual Fiber has a contract length of only one day — even though it works and is intended as a permanent solution, it can also be used temporarily.

Now you can buy local Internet access or use a 4G subscription to access your resources. This is a good substitute for today's VPN connections.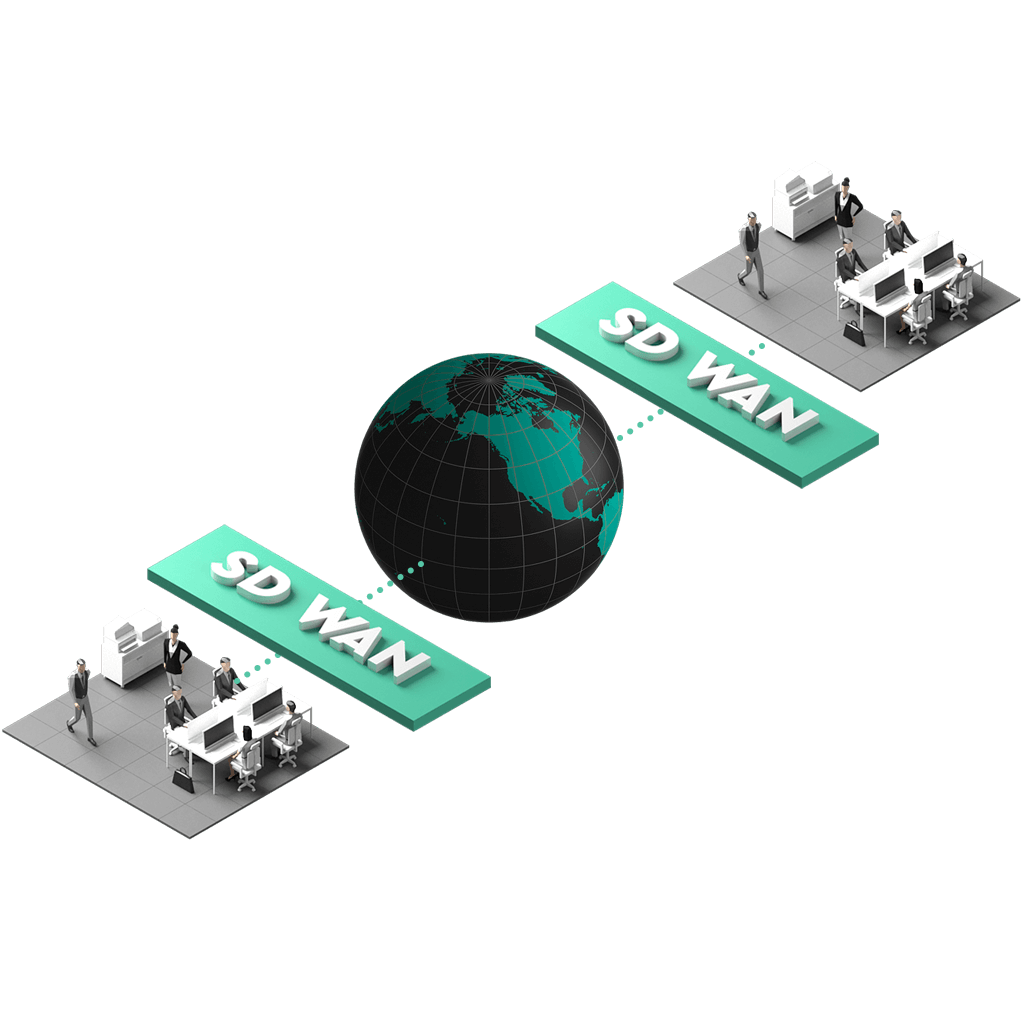 What is Virtual Fiber?
Encrypted network traffic.
A Software-Defined Wide-Area Network (SD-WAN) is a collection of technologies that enable network access across large geographic areas. Encryption and transport across multiple operators' networks are examples of components that are included in this concept.

Our Virtual Fiber product is delivered in the form of a physical server and is used as a connection point for all our services.
Virtual fiber
Extreme availability
Software-Defined Wide Area Network is a collection of technologies that enable network access across large geographical areas.
Läs mer
SD-WAN with Virtual Fiber
Flexibility
Make new connections to the network on demand, scale your solution, and disable the service when it is no longer necessary.
Simplicity
Virtual Fiber requires no configuration. Connect to your device and receive automatic failover and full layer 2 transport to all inbound points.
Security
Encryption is carried out with cutting-edge technology — all traffic is encrypted. Secure channels are created through public networks, completely configuration-free.
Add-on services:
VLAN
Connect your headquarters with other offices or create connections to data centers and virtualization in a hybrid environment. Our data communication services facilitate customers to broaden their network and find new methods.
Virtual Data Center
Virtualized infrastructure on demand. Place IT systems in the cloud for a scalable solution now and in the future.
FWaaS
Protect your resources with our virtualized firewall. Security internally and externally with minimal complexity. Fast setup, easy management, and flexible firewall rules.