Red
Unmatched opportunities
Our range of Red products are designed for those who want to build comprehensive solutions for customers with high demands on security, availability and capacity. Internet accesses between 10-100Gbit / s, communication services such as VLAN and QinQ, virtual Data Center and redundant fiber wiring are just a few examples of the services that can be chosen from this series.

All packages highlighted here are just examples of combinations you as partners can make. All services can be customized for specific customer needs from Layer & Mesh's administration portal.

Build your own solutions with Layer & Mesh's services as the basis for an unbeatable overall experience.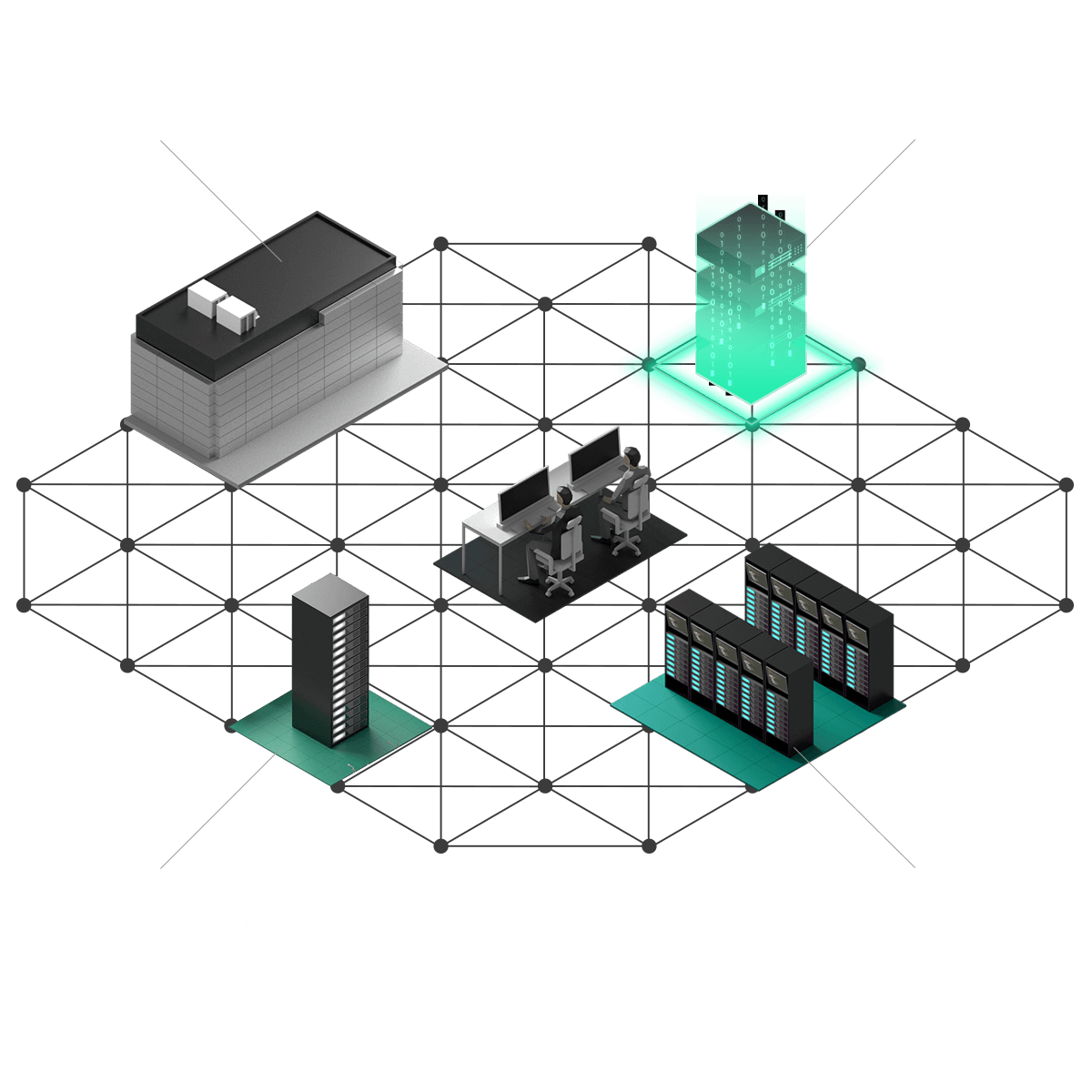 Modular packages
ISPaaS lays the foundation for completely new solutions.
With Red as a starting point, you as a partner can choose to design your own packages or choose one of the examples Layer & Mesh has developed. Services that can be combined under Red are:  

– Base or Extended SLA
– Internet access from 10-100Gbit / s
– Shared or static IPv4 address (1-255st)
– Virtual firewall
– Virtual Data Center
– VLAN
– QinQ
– SIP Trunk
– Simple or redundant fiber
– Local Data Center redundancy
– The same Internet access elsewhere

World-class IT infrastructure at unbeatable prices
Product example from the Red series. All packages can be customized according to the customer's wishes but basically contain at least one 10Gb port.
Red Access
Extreme Speed
Internet access
10Gbit / s
1 Public IPv4 Address
Bas SLA
Red DC
Data center package to build own infrastructure around
Port 10Gb
2 VLANs
Local DC Redundancy
Extended SLA
Red Plus
Speed, Spine and Redundancy
Port 40GB x2
Internet Access
Public IPv4 Addresses
1 VLAN
Virtual Firewall
Extended SLA
Interested in our services?
Contact one of our partners to find a solution that suits you.
Our customers always gets:
Redundancy
Redundancy refers to multiple fiber paths for network traffic. Our Meshed TRILL network is redundant in itself but for a customer who wants redundant fiber paths all the way to their premises, we offer that service. The customer gets an extremely fault-tolerant network all the way out to their office.
Scalability
Do not make heavy investments in hardware that will be outdated quickly. With our products you can create services for today's needs. If these needs change tomorrow, services can smoothly and easily be scaled up or down.
Capacity
Layer & Mesh does not build networks like everyone else. We build better. A flat layer 2 network makes the network come alive. When new technologies and standards come, they can easily be implemented in our network without having to upgrade the underlying infrastructure. This means that we can always stay at the forefront of technology without affecting customers.