Black
Connect to the network everywhere.
Our range of Black products are designed specifically to give customers the opportunity to connect to the company's internal network wherever the customer resides in the world. With these products you can create LAN regardless of geographical location. Layer & Mesh proudly introduces our version of Software Defined WAN, Remote Mesh Connect.

All packages highlighted here are just examples of combinations you as partners can make. All services can be customized for specific customer needs from Layer & Mesh's administration portal.
Build your own solutions with Layer & Mesh's services as the basis for an unbeatable overall experience.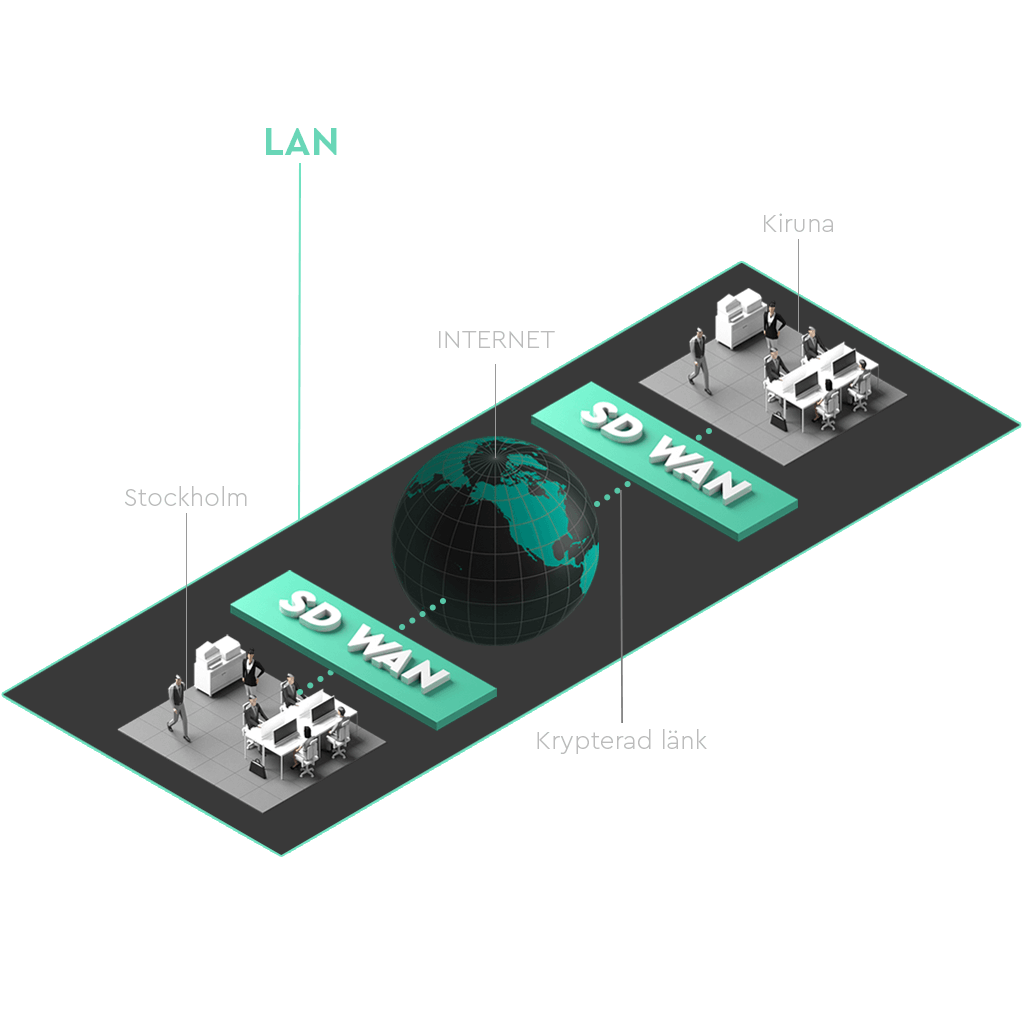 Modular packages
ISPaaS lays the foundation for completely new solutions.
With Black products as a starting point, our partners can create networks for customers regardless of geographical location. Our SD-WAN products Remote Mesh Connect (RMC) are available in several variants for maximum flexibility. Services that can be combined under Black are:

-Redundans
-Additional VLAN
-Additional internet access
Advanced technologies and exceptional quality
Find the right service for the right customer. Use products from our Black series to create network solutions across borders.

Product example from the Black series. All packages can be customized based on the customer's wishes but basically contain at least one RMC connection point.
RMC Basic
Portable and simple connection point.
RMC Basic
Internet access
RMC 1Gb
Scalable and robust connection point.

RMC 1Gb
1 VLAN
Redundant Internet Access
RMC 10Gb

Connection point with redundancy and high capacity.
RMC 10Gb
1 VLAN
Redundant internet access
Interested in our services?
Contact one of our partners to find your IT solution.